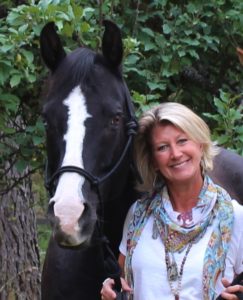 Deborah Cerbone Todd
P.P., L.L.A.
Deborah has had a lifelong fascination with horticulture, design and horses. As a child she cultivated and studied plants, designing small vignettes with them. In her teens, when her peers were buying cars, she bought a greenhouse. She attained a degree in plant science before finding her calling as a landscape architect and has been combining her artistic vision with her passion for science and plants ever since.
Upon graduating from Rutgers University Deborah began riding horses. From the first time she settled into a saddle she was hooked and has been riding and showing ever since, boarding or leasing at local stables. In 2008 she met her husband and took on the care and management of the horses that he kept on his ranch in Montana. Managing horse care and ranch property gave her a new level of insight into both the needs of the animals and the needs of those who own horses.
Deborah now balances her time between her office and home in New Jersey and her satellite office and ranch in Montana and is well versed in both English and Western riding disciplines. Creating a division devoted to equestrian site design allows Deborah to share her knowledge with fellow owners and enthusiasts.
Deborah is a member of the Sigma Lambda Alpha Honor Society, the American Society of Landscape Architects, and USEF.  She is a past member of the Princeton Borough Shade Tree Commission and the Princeton Regional Site Plan Review Advisory Board.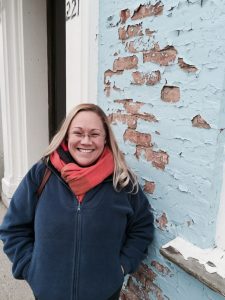 Megan Dray
L.L.A.
Megan graduated from Rutgers University in 2003, with a Bachelor of Science in Landscape Architecture. She joined Deborah Cerbone Associates in 2007. Megan is an Associate Landscape Architect and Office Manager here at DCA.
"Deborah has great clients," Megan says. "It's really rewarding to work with them and watch our designs come to life. Having the resources of a large firm like The Todd Group next door is nice too, we have a great working relationship, and we trust the quality of their work."
Some of her favorite childhood memories are of visiting garden centers with her father. Uncertain what her major course of study should be, but fascinated by plants her father told her, "Megan, that's a job." She began studying plant science, until taking a design class with legendary professor Roy DeBoer. She immediately switched her major to landscape architecture.
Megan considers her background in plant science indispensable. "Landscape architecture is very much a blend of art and science," she says. "Understanding how plants grow and affect the biological processes of an environment is crucial to sustainable design." Today Megan specializes in melding plants and hardscape into elegant spaces for living, playing and entertaining.
Megan is a member of the American Society of Landscape Architects.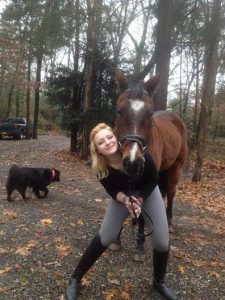 Paige Buzard
Landscape Designer and Equestrian Specialist
Paige joined the DCA team in the spring of 2017 and is one of our equestrian planning specialists. Paige earned her Bachelor of Science in Landscape Architecture with a minor in Sustainable Construction from SUNY EFS, in Syracuse NY, where she also rode for the Syracuse Equestrian Team.
Paige has a passion for the outdoors and gardening and enjoys designing outdoor spaces for people to enjoy. She is an avid Dressage rider, was a member of the United States Pony Club for 11 years, and has owned and trained horses since she was four years old on her family farm in NY state.
Combining her love and understanding of horse with her passion for landscape architecture has been a dream of Paige's. As her senior thesis, she evaluated the design and layout of various equestrian competition venues up and down the eastern US and assessed the effectiveness of the design in relation to equine behavior. As Paige has quoted, "horses and landscape architecture are what I live and breathe, so being able to combine them as a profession is like a dream come true."
Paige recently lost her thoroughbred, Rocket, who carried her through many blue ribbons, to navicular disease. She has now gone back to riding her sprite little pony, Nissie, from her teenage years who is happily spoiled rotten.
Paige Buzard's Equine Design Thesis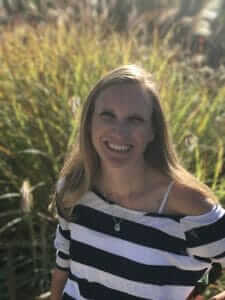 Jill Janosz
Jill graduated from University of Rhode Island in 2000 with a Bachelor's of Landscape Architecture.  She joined Deborah Cerbone Associates upon graduation and continued full time until 2007.  She now works for Deborah Cerbone Associates on a part-time basis while maintaining her own garden design business, Blooming Garden Design, and juggling the busy schedules of her two energetic boys.
Jill enjoys all aspects of residential Landscape Architecture, but her true passion is planting design and credits Deborah for most of her knowledge in that area.
Jill is a member of the American Society of Landscape Architects.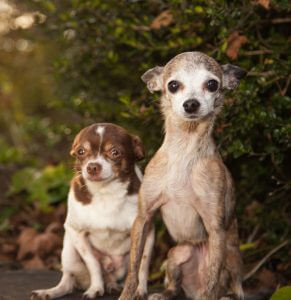 Pedro and Loula
Pedro and Loula graduated from Obedience School with a degree in being a Good Boy and Girl. They are enthusiastic, full-time members of the Deborah Cerbone Associate's team and are directly responsible for office shenanigans.  Pedro has a passion for thick, luscious lawns, and is most content curled up on one on a sunny day.  Loula, on the other hand, loves outdoor living areas, where she can warm laps and beg for food surrounded by Mother Nature's beauty.